Stefanie Dugan, M.S., C.G.C.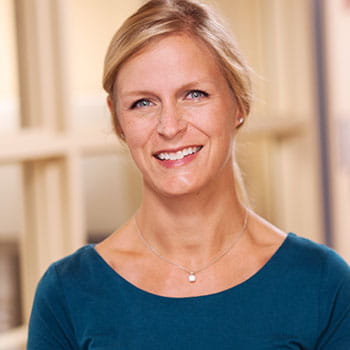 Stefanie Dugan, MS, CGC
Manager, Hematology Genetics
Education and Training
B.S. Zoology, University of Wisconsin-Madison (1997)
M.S. Medical Genetics, Genetic Counseling Program, University of Wisconsin-Madison (1999)
Board Certifications
American Board of Genetic Counseling (2002, recertified 2012)
Stefanie Dugan provides clinical consultation and interpretation to BloodCenter of Wisconsin's Diagnostic Laboratories and serves as a resource to ordering providers in support of our genetic testing services for patients with blood disorders. Additionally she continues a clinical practice in the Comprehensive Center for Bleeding Disorders clinic, working closely with the CCBD staff and providing genetic counseling to pediatric and adult patients with severe bleeding disorders. Previously Stefanie spent 14 years with Children's Hospital of Wisconsin providing comprehensive genetic counseling services for adult and pediatric patients in a variety of clinical settings.